A Guide to Prison Survival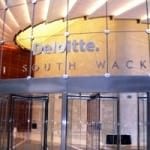 This guide is a collaborative effort by the partners of some of those convicted in June 2011 at Blackfriars Crown Court, London. It can't tell you everything, but our lives would have been a lot easier if we'd had a guide like this. Luckily there was a group of us and by sticking together and exchanging knowledge we managed to get through the tough initial stages. The thing about prison, and the criminal justice system in general, is that they don't tell you ANYTHING and if they do it often turns out to be wrong. You will need to take the initiative and do some research if you want to get information.
Every prisoner is legally entitled to a 'reception visit' in the first 72 hours (three days), so once you have found out where they are you will probably want to take advantage of this. Like most things where the prison system is concerned, it is not as easy as it sounds! You may want to phone the prison's visitors' centre beforehand and ask them for advice, but the important thing is to get there. If you don't get in within the 72 hours, kick up a stink! The reception visit is a legal right!
Visiting people in prison
The prisoner will be allocated a prison number which will be used on all correspondence from, to and about them while they are inside. You need to know this number as soon as possible so that you can communicate with them. For all visits after the reception visit, you have to wait for your partner to send you a VO (Visiting Order). A new prisoner will normally get two VOs a month plus a PVO which is an extra one they can apply for. Up to three people can go on each visit; in order to invite them the prisoner will need their full names, addresses and dates of birth.
You can't be a very effective support for your partner if you're in a complete mess (though you may be in a bit of one to begin with!). You are entitled to feel upset, worried and angry, especially in the immediate aftermath of the conviction. These sorts of feelings may continue for some time. But it's possible to feel this way and still get on with things. Make sure that you've got some support (both practical and emotional). Don't feel that you have to cope on your own.
This is written from a girlfriend's perspective and is aimed more at the people visiting inmates on a regular basis, which is invariably women.
The screws are all turdy caricatures of themselves, and fully enjoy telling you that every single item you brought to try and hand in is not allowed. You actually just have to make a joke of it to survive it – so it's always going to be easier if you go with a friend. In a lot of visits you actually get quite a long time, like two hours sometimes, and I quite liked the thing of choosing to leave before the screws start yelling and prodding at you to move. The whole thing is about power and control, right down to how you are allowed to sit together or put your jacket on the chair, so wherever you can take it back makes it feel a little bit more normal. When their sentence is nearly over it can get pretty daunting, especially if you are in a relationship with them, suddenly it can feel like you have to deal with all the expectations. What if it isn't the honey dipped reunion we're all waiting for?! You've all just been through a pretty inhumane and damaging experience and it's difficult to know how it's going to work out. The prison system doesn't offer any real support for any of the people concerned so it is really important you get it your- self. Talk to your friends and family about it, and try and make plans for their release that doesn't put too much pressure on you. A relationship is maybe even worth breaking off and starting again at this point, in order to return to normality. However this is not a straightforward choice because you are an important part of their (true) rehabilitation process, bringing them back and helping them through. Some people may think this is some sort of exaggeration, but it's not worth underestimating how damaging a system the prison system is, especially when the effects of it so often remain hidden behind the constant front of machismo.