Tips for a Successful Parent Interview – ChildCare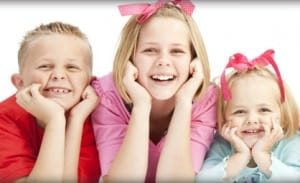 We put our son down on the waiting list for the nearest nursery when he was two weeks old, because we had been warned that there were long waiting lists. I was due to start back part-time at my old job after Christmas when my son turned one and thought that by then he'd have a place, but when I inquired they told me he wouldn't get a place before he was two. We have now found a child-minder, by going through the council's accredited list, but this works out more expensive than a nursery and you are relying on one person, so today when she called and told me she was sick I had to phone my work and take holiday as I don't have anyone to fall back on.
The other problem is that the government offers free nursery places part time when a child is 3 years old, but if you have been working and are on maternity leave you must return to your job when your child is one, not three. As it is difficult to get a nursery place many women have to leave their old job or go part-time. Currently I work one day a week just to cover my childcare costs. There is obviously a real need for more nursery places so women can have a choice about going back to work.
National ChildCare Association
Nurseries, as we know them today, are a relatively new phenomenon. Until the 20th century most people started work before they reached ten years old. There was no public support for working mothers, who depended on relatives and childminders to look after their young children.
In the 1970′s, the Women's Liberation Movement demanded free, state-funded childcare as vital for women to escape the home and traditional female roles and to participate fully in 'public' life. Feminists and community activists struggled to set up community nurseries, controlled by parents and the community and funded by the state. The National Childcare Campaign was set up in 1982 to further these demands. It has since evolved into the Daycare Trust which continues to campaigns for more and better quality childcare.
As a result of such campaigning, combined with the increasing numbers of women entering the labour market, the last 10 years have seen a huge expansion in the numbers of nursery places and free places for children aged over 3. New Labour aimed to expand childcare places and set up Sure Start centres. In addition to providing childcare, Sure Start included toy libraries; psychologists; access to retraining, support, information and a space to meet for parents. All of these services are particularly important for those on low incomes. However, childcare tax credits cover only 70% of childcare costs. Parents in the UK still pay more towards the costs of childcare than in any other European country. Waiting lists for good childcare are long, and the nursery sector is still dogged by high staff turnover, poor pay and staff conditions.
Now, the future of Sure Start centres is under threat. Jobs will be lost, some centres may have to charge for services and others will close. It is easy to forget that nursery provision, whilst not perfect in many respects, is essential for families and communities. Campaigns to defend nurseries and childcare services have won in places such as the borough of Hackney and Lewisham. It is essential that we defend nurseries, childcare services and activities in every borough that they face cut backs or closure.
Source: Feminist Fightback newsletter