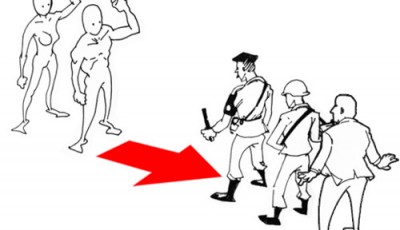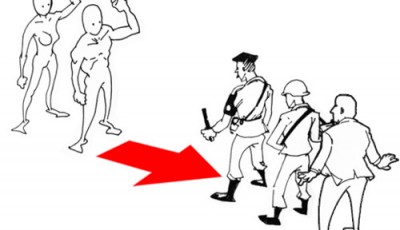 The School Workers
Despite the fact that the cuts are not hitting school workers in specific schools yet, enough people came out to partially or entirely close every school in the borough. After picket lines were held, a few hundred people met at Weavers Fields and got ready to march. I'd walked with my schools around the Isle of Dogs, kids were on our megaphone all the way, other kids leaned out of windows to cheer us, cars beeped and we got escorted off the premises of Canary Wharf to one of my kids (seemingly liberated from her fairly severe speech and language difficulties) leading a chant of 'you've got loads of money'. We were en route to support school workers at Cyril Jackson School where the Head had been leading a campaign of intimidation against strikers; we missed CJ but we met the school workers of Around Poplar Children's Centre holding a formidable picket line. This was one of many highlights as we all cheered in riotous solidarity; a year 3 child standing in front of the balloon covered gates of our school and with arms crossed telling our headteacher she wasn't getting in was another.
As the march went off, our numbers suddenly swelled. Before we knew it, about 2000 people had taken to the streets, many of whom had never struck or demonstrated before. Suddenly the least likely staffroom inhabitants were running off to be stewards, fighting over who was going to carry the union banners, or complaining about the brief pause in otherwise vociferous chanting. The demonstration, full of school bands and school workers with their kids marching as service users as well as providers, felt massive, was incredibly loud and lively and got loads of public support. Another of my kids who appeared out of nowhere, clutched my hand and said in an awestruck whisper 'I've never seen anything like it.'
Problematically the closing rally was held at the London Muslim Centre, attached to East London Mosque. Myself and Jean had complained about this to the organising committee, and I realised just how right we were when one of my colleagues who had refused to cross the picket line that morning, said she wasn't able to go any further on the march because it was 'getting too local' – not too local for her to be seen wielding a placard and shouting anti-cuts slogans, but too local to be seen uncovered and in skinny jeans as a Bengali woman near a Islamic building.
The rally consisted of a top-table speaker panel of men in suits – including Sewotka. There was lots of fighting talk from the bureaucracy and a grovelling thank you to the mosque who were being paid to provide a venue for us. We'd managed to hold on to hundreds of people – standing room only – and the atmosphere was charged; there was lots of chanting demanding a general strike, a big vote in favour of combined public sector union action over pensions and I hope a sense that we need to hold our tub-thumping 'leaders' to account and demand some action.
Global Solidarity | School Workers United
I think everyone was surprised at how big we were, and how good it felt to be taking action together. Obviously a one day strike is going to win nothing, but this was a necessary experience for us I think. It gave us practise at organising, arguing, mobilising and demonstrating and was a massive confidence boost to lots of us who are feeling our way for the first time with this stuff. Perhaps most importantly it allowed us to have solidarity with school workers of different unions, in different schools, with parents and children – in short our community and opportunities to build this solidarity are in themselves vital if we are going to be able to go on to fight a battle with some chance of winning.