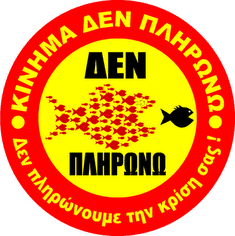 A widespread movement against austerity in Greece is alarming governments and making markets tremble.
The tactic that's so threatening to the IMF, the EU and the Greek government? A simple refusal to pay. Since the IMF-EU austerity plan was launched last May, average Greek salaries have shrunk by 20 per cent and unemployment has soared to 15 per cent. Neither figure captures the violence such changes inflict on those with the lowest incomes.
Truck Driver Salary | Refusal to Pay
It started as a protest against road tolls. In Greece, by paying these fees, drivers fund the private companies who build and are supposed to maintain the roads. This system violates the Greek constitution which prohibits private entities from blocking the free movement of people. The protests started in late 2009 in the outskirts of Athens with a roadblock at the toll booths that waved drivers through without having to pay. They are growing in strength, and every week or so, coordinated roadblocks are held around the country. It is estimated that 30 per cent of truck drivers refusal to pay
the tolls.
These actions are exposing the absurdities of the legal system. In a growing number of cases, to comply with the law, the police have been forced to press charges against private bus companies and toll operators for illegally detaining people who refusal to pay the fare.
And the refusal has spread. When bus fares were increased in Thessaloniki, people organised themselves to take the bus together in groups, refusal to pay the hike. They engaged in basic and effective sabotage: breaking the ticket machines on buses. Some did this by blocking the cash slots with bubble gum. In Athens, people covered the underground toll machines with plastic bags. On 19 March, a mass free train ride was organised from Edessa to Thessaloniki to protest route closures and fair hikes. Next up, people are planning to extend these actions to other spheres. Their sights are set on refusal to pay the increasingly unaffordable utility bills.