English for Speakers of Other Languages(ESOL)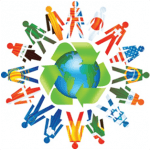 ESOL (English for Speakers of Other Languages) provision now faces its biggest attack yet. Eligibility changes proposed by the government will mean that in many places around 70 per cent of students will no longer be eligible for funded courses.
Under the government strategy on skills, the only people eligible for full funding are those on "active benefits" – jobseeker's allowance (JSA) or employment support allowance (ESA). Those on so called "non-active benefits" such as income support or on low incomes, including spouses, will not be eligible, nor will asylum seekers, migrant workers and refugees. In addition ESOL in the workplace will no longer be funded.
Teachers of ESOL
A planning meeting held on January 12th organised by an ESOL Alliance was attended by around 70 people and a campaign set up called, "Action for ESOL". Meetings of ESOL students and teachers are starting to happen in colleges and community centres around the country and teaching resources are being produced.
Sign the petition against the cuts here:http://www.gopetition.com/petition/41552.html and find out more about the campaign at www.natecla.org.uk