Edu-factory Speed Dating for Student Movements, Paris, 11 – 13 February
If you're lucky enough to be planning Valentine's Day in Paris with someone you love, you're not likely to come away disappointed. The city of light seems to be synonymous with romance, so finding things to do for this special occasion shouldn't prove too difficult. But planning ahead is essential, as couples naturally flock here to celebrate on February 14th. Here are some ideas to help you have a truly memorable Valentine's Day in Paris.
The list is too long and there is no end in sight. Eruptions of protests surrounding education have definitively affirmed themselves as one of the most potent opponents of contemporary crisis economics in Europe and beyond. Student movements have become the most incisive and transversal expression of social resistance. From London to Rome, students are taking to the streets and reclaiming not only free education, but an alternative to widening inequalities, economic injustice and the reorganization of human life itself around exploitation.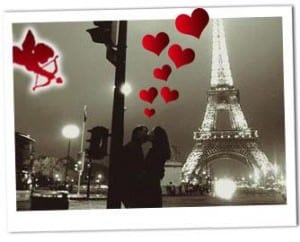 Academic rhythms, for teachers and students alike, increasingly resemble Taylorist prescriptions of menial tasks, locked inside infernal bureaucratic machines. Outside the academy, draconian austerity measures cut the future into chunks of unbearable debt and de-facto slavery. Sciences are chained to the services of corporate interests. Arts and literature, language and philosophy become luxuries for the rich few. Knowledge and innovation as well as the material conditions for life, created by social cooperation, are stolen and sold back to us for profit, at the cost of our time, freedom and security. These conditions reveal not the hideous managerial and bureaucratic capacity of capital, but the extraordinary power of a new society in becoming.
Transnational Meeting Paris
For this reason Edu-factory, together with students, collectives and activists from across the continent and beyond, has organised a transnational meeting in Paris on 11 -13 February. To construct common strategies, rather than draw political lines on the basis of old ideologies; circulate ideas, share our collective intelligence and build new political spaces for this plural and changing multitude that refuses to be dominated, in the burning social struggles of contemporary Europe.